Summary
Skilled entertainment professional eager to support an established company with well-developed creative and administrative skills. Proven history of enhancing productivity in the workplace. Dynamic team player with a passion for entertainment and relationship skills necessary to effectively collaborate within the entertainment business.
Professional experiences
Consultant
MacLeod Story Consulting , Burbank - Freelancer
From October 2019 to Today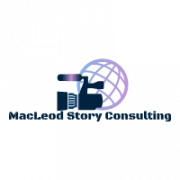 Writing, Review, & Analysis

Each project has specific needs to advance it to the next level. If you are looking to develop, rewrite, or evaluate a project, the following services can help you reach your creative goals.

Work-for-hire writing services and/or a comprehensive story analysis focused on the execution of stated and apparent goals along concept, character, plot points, clarity, voice, description, and dialogue. This service includes line notes, story suggestions, and a 2-hour consultation.
Writer
Universal Parks & Resorts , Orlando - Freelancer
From October 2019 to Today
Contracted to assist with the creative development of a live interactive theme park show in partnership with DreamWorks' Advanced Creative Technology Group.

Developed narrative design for three improv show scripts set in the Kung Fu Panda universe. The show utilizes VR technology to provide a one-of-a-kind theme park entertainment experience.
Creative consultant
Elevate Entertainment , Los angeles - Freelancer
From September 2018 to Today
Detailed script analysis with character breakdowns for various projects in development.

Assistant to Literary Manager Raquelle David. Duties include rolling calls, maintaining the schedule, rights checks, and various development responsibilities.
Creative manager
Simply Vitality Corporation , Beverly hills
From February 2016 to October 2018
Managed marketing operations of an organic food delivery company owned by the corporation.

Supervised a team of six employees tasked with creating social media marketing solutions.
Additionals educations
M.F.A. Screenwriting
New York Film Academy
2017 à 2019
Story Generation
Elements of Screenwriting
The Business of Screenwriting
Script to Screen
Advanced Writing: Character
Sequential Art (Comic Books & Graphic Novels)
New Media
The Great Screenplays
Writing for Television: Specs
Genre Studies
Adaptation Workshop
Writing the Feature Film Screenplay
Scene Study
Rewriting Workshop
Screenwriting Discipline & Methodology
Web Series
The Art Of The Pitch
Writing for Television: The Pilot
Transmedia: Franchises
Interactive Narrative (Game Narrative)
Theater
Southern Illinois University - Playwriting
2005 à 2007
Directing, designing, playwriting, dramaturgy, performance, and technical work
Fellowships, assistantships, scholarships, and internships
Working with guest artists-in-residence
Individualized programs of study
Participation at national conferences
Summer employment with the professional company, McLeod Summer Playhouse
Teaching experience

Degree
Los Angeles – MFA – Screenwriting – 2019