Summary
Filmmaker with a solid track record of producing and writing award-winning fiction projects.

MFA - Screenwriting alumni, looking for opportunities to gain experience and expand my network.

I have been successful in my professional life due to my passion to "get the job done", treating matters with a sense of urgency, my strong organizational and interpersonal skills the ability to balance multiple priorities and demands and by working well with a diverse team. This is also due to my international upbringing, as I was born, raised and educated in four different countries.
Professional experiences
Development coordinator
JC Productions FZE
From December 2019 to Today
Tasked with reading scripts and reviewing material which could be developed into feature film or TV content reflecting the company's brand. Multi-tasked a high-volume international workload.
Writer/co-producer
Wachh Films , Burbank
From August 2019 to December 2019
"The Big Rant"
Feature Film.
Directed by Shubham Sanjay Shevade
www.imdb.com/title/tt10962838
Screenwriter
LifeStories USA , Venice
From May 2019 to July 2019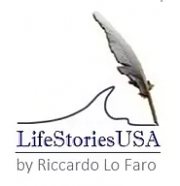 "The Girl From Charlie's Cafe"
Feature Film.

Hired to adapt an Italian best-selling novel into a screenplay.
Screenwriter/producer
FableCraft Productions , Burbank
From March 2019 to April 2019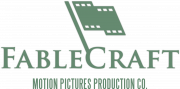 Project: "Off-Road"
Short Film.
Directed by Shubham Sanjay Shevade.
www.imdb.com/title/tt10079734


WON: "Best Dialogue" & "Best Short Script" at the Queen Palm International Film Festival.
NOMINATED: "Best Short Screenplay" & "Screenwriter of the Month" at the Changing Face International Film Festival & 12 Months Film Festival.
Creative producer
Freelance ( Anywhere USA - Remote)
From February 2017 to April 2019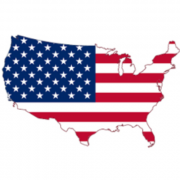 Worked closely with writers to polish or rewrite a treatment or script. Develop with writers a script idea that can be produced into film. Oversaw the production of short & feature film, coordinated the Assistant Directors, the Production Assistants and Production Designers.
Writer/producer
ABK Shorts , Southampton
From March 2016 to July 2017
"PAWNS"
Short Film.
Directed by Tyrees A. Lamptey.
https://www.youtube.com/watch?v=fjP9eYCM964

Developed and wrote the screenplay. Pitched the film to sponsors. Managed the budget and raised financing. Scouted and secured locations. Hired cast and crew. Oversaw production and post-production. Developed traditional marketing and social media campaigns. Responsible for festival submissions.

Over 1 million views on YouTube.

BEST SCREENPLAY: Los Angeles Film Awards; The Monthly Film Festival; UK CineFest.
BEST SHORT FILM: Hollywood Hills Awards; Short Stop International Film Festival.
NOMINATION: Southampton International Film Festival; Sacramento International Film Festival; Los Angeles CineFest; Hollywood Screenings Film Festival.
Writer/producer/director
Uncharted Light , Southampton
From February 2016 to August 2016
"FORTVNA"
Short Film.
https://www.imdb.com/title/tt5787096/

Developed and wrote the screenplay. Collaborated on the film's look. Worked with actor's to develop their characters and create strong performances. Oversaw all aspects of the film's pre- production, production and post-production workflow.

BEST SHORT FILM: Solent Film Awards.
OFFICIAL SELECTION: Long Story Shorts.
SPECIAL MENTION: I Filmmaker International Film Festival.
Additionals educations
Master of Fine Arts - Screenwriting
New York Film Academy
2017 à 2019
Bachelor of Arts - Film Production
Solent University
2014 à 2017
Degree
Los Angeles – MFA – Screenwriting – 2019

Anglais - Native language
Français - Native language
Italien - Native language
Skills / Trainings
5 years of screenwriting and ghost-writing experience. Wrote a total of 7 feature scripts, 4 TV pilots and 15 short films.
My experience as a producer made me familiar with all aspects of filmmaking and entertainment branding. Specifically, i) my creative, managerial and leadership skills ii) recognizing when to challenge conventional thinking - and when to accept feedback
Development (Pre-production)